Sunday, September 26, 2004
Beyond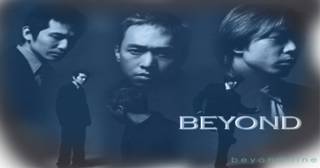 It has been very long since i last find the time to update my blog, been trying to keep myself awake during my attachment, but just can't seem to. By the time i reached home, i thought abt nothing else but slp. A few weeks ago, i was very troubled. I shld say, it was the most troubling wk of my polylife. Nvr been in such a situation that i'll really sit down and think about my doings. In retrospect, i will just ignore and take it as a misfortune. That time was when i got really serious, due to some reasons, this problem can't be enclosed here. I thought i was strong, thought i could swallow my tears and let them be digested and out the next day. However, they took a different path that day. I was alone sitting in front of the radio, pondering what went wrong and what i could do to savour the situation, a song sounded so conforting captured me. I paid special attention to it, it was my fave song of all times, Beyond's Kuang Hui Shui Yue. Immediately after the song ended, i took out their album started playing it. I finally gave in to my emotions and the song, I cried. Yes yes yes i'm 19 going 20 next yr. I'm not embarrassed that everyone knows that i cried. I did that so that i can still be forgiving, i did that so that i can forget. I did that so that i can remind myself that live goes on no matter what happens. I felt very much better the next day, i had to thank my CD for that. Beyond, an HK rock band formed 20 yrs ago and was very famous back then until a tragedy had demolished the hopes of their fans in 1993 when the lead singer cum composer Wong Ka Kui passed away after a 1-week tough struggle after a fall from the stage in Japan during their promotional tour. Ever since, the grp remains but deep inside everyone's hearts, they know, someone is missing. 4 yrs later, a heartwarming concert was held and announced that it would be the last concert. 4 yrs isn't long at all esp for his bro, he was reminded of Ka Kui as he represented his bro in singing most of the songs. That night, he decided to dedicate a song to his bro but in the midst of it, he couldn't help it and broke down in tears, at that very mmt, he wanted to give up. He explained that he couldn't get use to being in a band of 3 instead of 4, and thought tt his voice was bad and couldn't make up for his bro and probably had disppointed the fans that night. The other band mate Paul consoled him " 'he' has always been here, can't you feel him??" After a mmt of silence, he decided to carry on with the next song, Hai Kuo Tian Kong. It was the most unforgettable mmt, when the fans motivated and encouraged him to sing to the end by accompanying him throughout the entire song. I was touched after watching it in the KTV for the first time, i almost cried. For years i've been searching for the concert and was finally found last wk after 4 yrs. Just as i was wondering how they had been, i managed to get the 2003's concert! They've grown up alot, and after so many yrs, the fans were still as supportive as b4. Isn't this what a singer wants? To be remembered and appreciated after so long? What else more can they expect? I would have supported them if i was in HK,but i think, it was already very lucky of me to be able to appreciate them and their songs afterall they are not very popular in S'pore nowadays. There are so many times i listened to their songs when i was down and alone, and so many times their songs had help me up and encouraged me to move on. They shall always be remembered and hereby i thank Ka Kui for leaving behind such wonderful compositions although i still think that you've left us way too early. But your words and lyrics will always remain. "In Life, What Matter Most Is What You've Done Not What You've Achieved"
gecko85 obsessed with Jay Chou (>,<) Sunday, September 26, 2004
(0) comments
Monday, September 06, 2004
Marbleized Piano ; From Steinway & Sons!

Hmmm!! A brand new day of the week. The week before last i spent my Saturday in the Padang singing my way in the Z-pop concert. Went there with a bunch of friends in which there are ppl i know and i don't. Made a couple of friends as usual. They are a grp of friends which i always nvr stop envying, they are so close and very enthu bunch of ppl. Needless to say, very onZ too!! The singers who were there were Z chen, JJ, Huang Yi Da, Stella (er... not my fave), Sun Ho (dunno what to say) and the FIR!!!!! Whoa!! they are really fabulous, the band brought the entire atmosphere to the maximum. I bet most of the supports there are theirs. The concert ended very late, so i didn't stayed throughout the entire concert. In fact most of the ppl left after FIR finishes their gig. I took a taxi home, and was pleased with myself for attending such an entertaining performance. That was really something that i've nvr done before, attending a mini live concert??? Ha! count me in in future if there's any. But not e ex type... Money is still an issue.That Sunday, i went to Sentosa which is an outing anticipated by my friends since the week before the common test. We seemed to be serious to the extend tt even there a 9/11 in Spore we'll still go!! Although i was disppointed that i didn't get tanned, but it was overall an unforgettable outing. Taking photos with silly poises... Ahem I really need to be " hao lian" abit. Some of them are my ideas lah ah... ... I was already high that nite, i just contributed whatever's on my mind. Maybe shld put up some photos here...Another experience that's worth commemorating is the SSO concert i went on the 03/09 at 19 30!! I've been waiting for that day for almost 2 mths. Gil Shaham was the soloist that night, he is the world famous violinist. It was also my 1st opportunity to observe how my instructor actually plays in a concert. Ya, i was really excited. The three songs that were performed on that day was Overture to Semiramide (by Gioachino Rossini), Butterfly Lovers Concerto (Chen Gang/He Zhanhao) and my fave Peter Ilyich Tchaikovsky's Violin Concerto in Dm. Op. 35. This is also the piece which i liked the most. Had alot of thoughts abt the performance, thinking of what i've learnt in music... I was really lucky to have learnt abt appreciation in music in MEP. Lan Shui is also someone worth commenting on. He was very made those pieces really expressive, no wonder he is "wanted" by so many orchestra ard the world. However, Gil's version of Butterfly's Lover Concerto is still not as convincing as Takako Nishizaki. Probably he's not an asian?? :) Hey guys, i'm really impressed that you haf the patience to reach here. Also wanna tell you that I'm beginning to be interested in Flute. Hahaha!!
gecko85 obsessed with Jay Chou (>,<) Monday, September 06, 2004
(3) comments
Sunday, September 05, 2004
Ian Thrope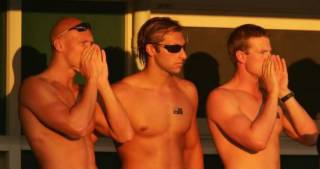 Been trying to change my template... As you can seem it's a failure. :(
But i'll try again. Today is a really packed day for me. Met 2 of my best friends to give one of them a very belated present. It was not what i wanted of course... To tell the truth i'm only beginning to feel slightly free after the attachment in Bedok Polyclinic. Seen lots of changes in my friend and i was hoping to have a chance to change too. Sometimes i'm very sick and tired of myself being myself. So at times i try to behave differently to achieve some excitement ( i'm not a having split personality ok), however i prefer myself to be someone more quiet. Most of my friends are those who keep alot to themselves and i always think that i tend to "reveal" too much of myself by talking too much. Eventually they seemed to know more abt me then vice versa. Ask yourself, each time you meet up with yr friends, do you contribute or just listen to everything he/she says? To be frank, i'd be v frustrated if u r ignorant abt certain issues and was later found out that you knew quite a deal abt it. I felt cheated. You obviously don't trust me! Absolutely no excuse for that. I have to admit that sometimes i talk cos i don't like the feeling of being too quiet with my friends. Why meet up if u don't wanna talk? Might as well just SMS or meet in MSN? I confide my friends when i'm troubled but i also realised that they don't do the same! Am I abnormal? Am I being too naive? Or they just don't trust me? That feeling despairs me. Maybe i'm too troublesome after all. After my attachment in Polyclinic, i began to have a special affection towards being a loner. How different... I used to be afraid of being lonely. Not feeling unhappy today, just that i have the strong inspiration to bring this matter up. Besides this, i'm generally very pleased with my weekends so far. Went for a gathering in my teacher's hse and also went for my 1st SSO gala concert on Friday. Definitely it's more than just an exposure for me. Hope all my sec sch mates are doing fine and looking forward to meet them again. Take Care guys! 4E1 rules!
gecko85 obsessed with Jay Chou (>,<) Sunday, September 05, 2004
(2) comments
Wednesday, September 01, 2004
I'm very happy today cos i've managed to start my healthy life after struggling and delaying it for so long. For the 1st time i feel that having muscleache can be so comfortable. I have to admit that watching the Olympics did help a little (Haha! not trying to beat the best time or what lah!), it spurs me to add sports into my life. A brand new start for me, maybe this sounds mad but i like to change my life alot. For ppl who knows me well, this kinda enthusiaism doesn't applies to my looks and dressing. Another reason why i was determined to start my healthy life is cos of the coming NAPHA. I'm not a guy who is worried abt the 3 mths BMT, just wanna do the very best for my last NAPHA test in my life. Last reason is abit psychotic, i was practically paranoid when i saw my HbA1c level!!!! 5.4 oh man! the upper limit is supposed to be 6.0!!!! I don't wanna die as a diabetic patient... the most horrible way to die man. Haha!
Saw a couple of photos taken on Sunday at Sentosa, i was very glad that so many photos were taken, they were hilarious! i didn't know how long i've admire them but i'm not at all bored after looking through them for the 4th time! I really have to note all these down here in my blog to remind myself that there are many happy times in my polylife despite being so stressed up by the piling work i need to do like the stupid project's draft, presentation, assignments and the scariest of all the Exams!! I know this is another "what i've done today" kinda entry. Nothing philosophical and profound. Come on, i still have my relaxing days rite? I realised some of my friend's entry are all somehow "censored" or describing the unpleasant situations they are facing indirectly, flooding the page with words of grandiloquence. I'm not going to have that here. I hope ten years later, when i look at my blog and what i see is as many blissful memories as possible because i know given my pestimisstic personality, i tend to remember all the awful experiences and will probably conclude that my life is terrible. Typing down all these happy memories will help myself into becoming a more optimisstic person, and of course a happier one too!

gecko85 obsessed with Jay Chou (>,<) Wednesday, September 01, 2004
(2) comments