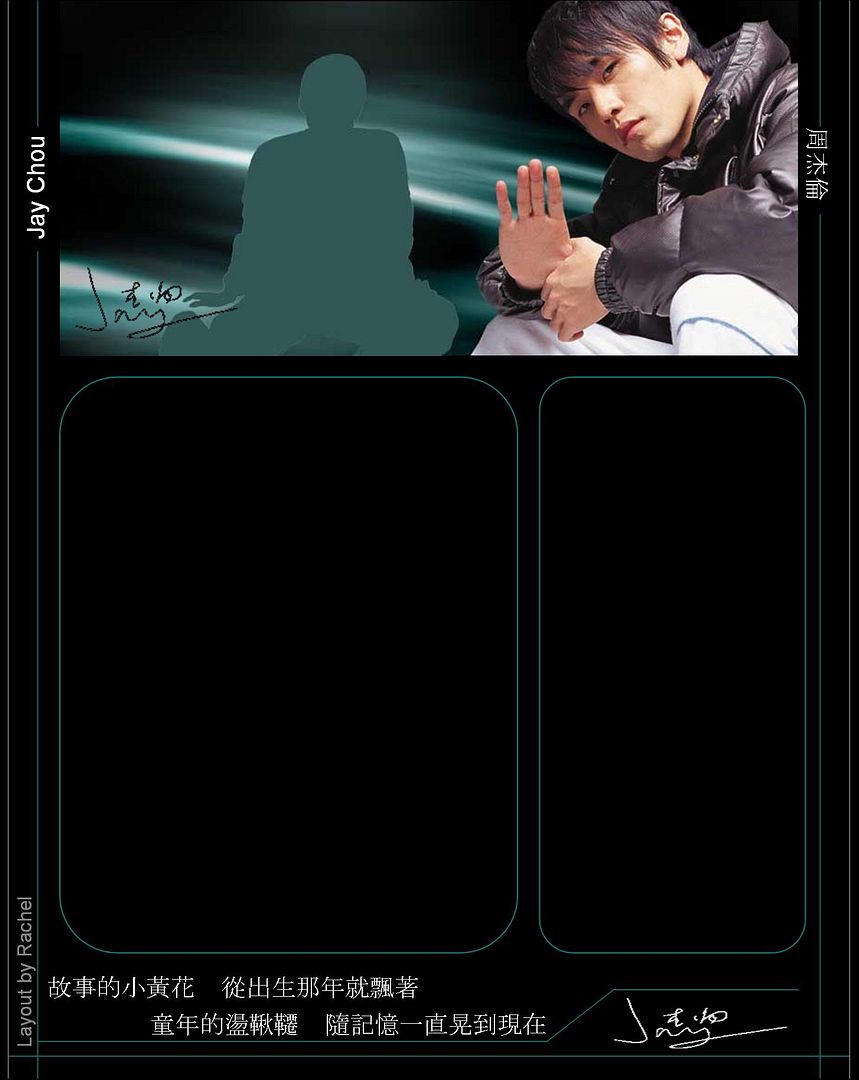 Thursday, August 18, 2005
Hey long long long long time no see man!
Too many things to say, but i'll just summarise them in a few points.

Things that make me
happy
!:
1) My free Energy concert 2 mths ago.
2) Bought a ticket to Beyond's very last concert on 15/10/05.
3) Getting on well with my work, colleagues, parents and friendseseses...
4) Went to Johor to eat eat eat and eat and slack.
5) Going to Genting in another few mths time.
6) Got sick last wk, and is feeling much better now.
7) Happy with 381.
8) No more nonsense from 138.
9) I have so much TV programmes to watch lately. Those tt i'll follow to the last episode.( haven't been doing tt for a long time)
10) Naturally with so many happy events i laugh more, smile more, talk more, chat more and of course eat more and enjoy more!

Things that make me

Not So Happy

:
1) Since i eat more, i think i've put on weight.
2) My dark eye rings are getting permanent and concentrated.
3) Accepting e fact tt i need to slp early.
4) Trying all means to save $$$ (Which means i can't spent much.)
5) Sometimes i just dunno y i can just feel Not So Happy.

Well, shall update again in er... ... x number of weeks... ... >-<"'
Hope all my friends are getting on well with their lives and see you soon!!!
gecko85 obsessed with Jay Chou (>,<) Thursday, August 18, 2005
(2) comments
+Tagboard!+
+Profile+

Location: Singapore.
Birthdate: 08/03/85 ; Pisces
Sch: Woodlands Pri, Bukit View Pri & Sec, Ngee Ann Poly
+Friends+
+Hangout+
[*Yahoo*]
[*MSN*]
[**BeYoNd**]
[**JaY ChOu**]
[**Zhou Dong**]
[^^Fernando Torres^^]
[*Videos*]
[**Highly Recommended**]
[*AliveNotDead*]
[*Friendster*]
+Archives+
July 2004
August 2004
September 2004
November 2004
December 2004
January 2005
February 2005
March 2005
April 2005
May 2005
June 2005
August 2005
September 2005
October 2005
November 2005
December 2005
January 2006
February 2006
April 2006
May 2006
June 2006
July 2006
December 2007
+Credits+
Powered by Blogger
Found at Blogskins
Layout by Rachel