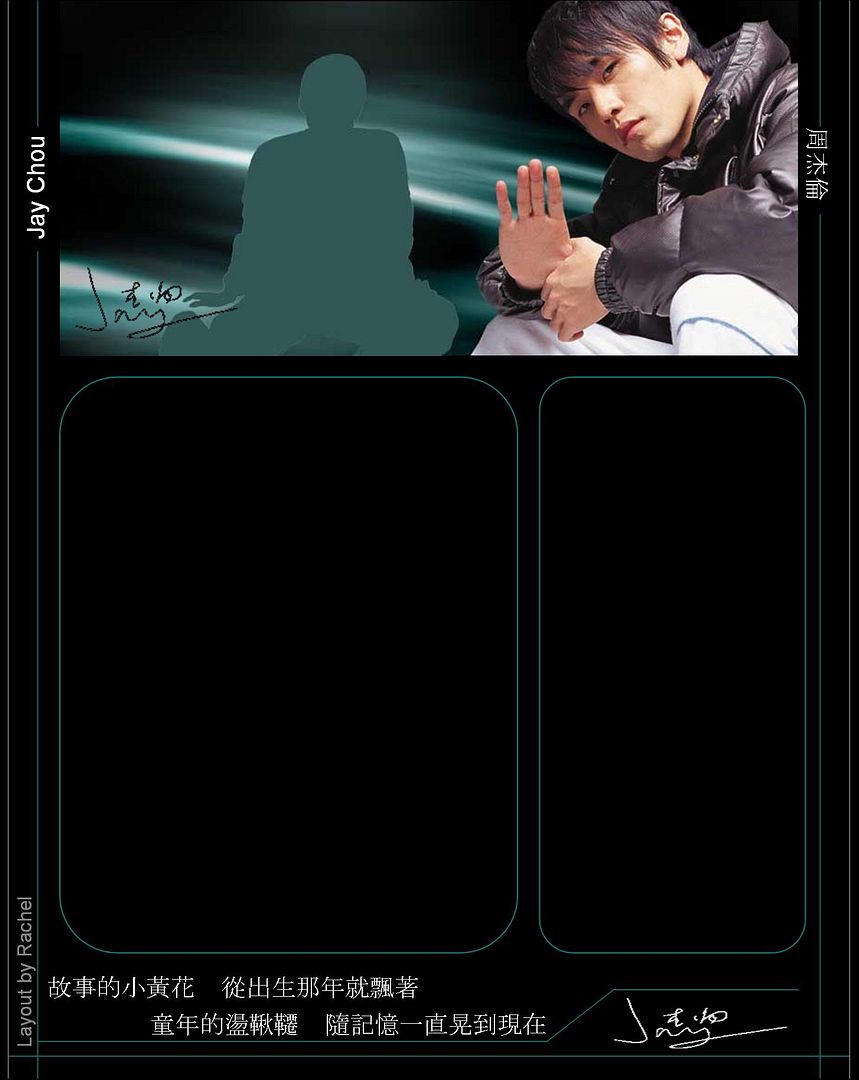 4.45am:
"Wake up, it stopped. We need to make arrangements, ... ... Try to come down early."
After the msg: My heart went into MI for a mmt, mind totally blanked out,


Now (5.15am):

Waiting for an urgent call to take leave, and feeling really really dead, i tot i just slept a few hours ago and i'm awaken by such news. I can't possibly get back to slp again.
What am I to do? I'm lost.
What can i do next? Doing anything normal is abnormal to me now. Today is an abnormal day to start with.
Dear readers (if there's any here cos the tagboard is v inactive),
I wouldn't be updating this blog for some time.
Take Care!
5.30am:
Continue stoning and waiting.
gecko85 obsessed with Jay Chou (>,<) Saturday, June 04, 2005
(2) comments
"Just what am i suppose to do?
I saw him age and suffer day by day, each breath he took adds on to his pain and i really don't know what to hope.
I'm afraid that it'll stop, if it ever stop right before my eyes, my heart is going to stop too.
What is he thinking? To give up or not to give up? What is he holding on to?
Let him go, and he shld let go."
"I've
allowed myself to let you go,then only can you be freed.
"
gecko85 obsessed with Jay Chou (>,<) Thursday, June 02, 2005
(3) comments
+Tagboard!+
+Profile+

Location: Singapore.
Birthdate: 08/03/85 ; Pisces
Sch: Woodlands Pri, Bukit View Pri & Sec, Ngee Ann Poly
+Friends+
+Hangout+
[*Yahoo*]
[*MSN*]
[**BeYoNd**]
[**JaY ChOu**]
[**Zhou Dong**]
[^^Fernando Torres^^]
[*Videos*]
[**Highly Recommended**]
[*AliveNotDead*]
[*Friendster*]
+Archives+
July 2004
August 2004
September 2004
November 2004
December 2004
January 2005
February 2005
March 2005
April 2005
May 2005
June 2005
August 2005
September 2005
October 2005
November 2005
December 2005
January 2006
February 2006
April 2006
May 2006
June 2006
July 2006
December 2007
+Credits+
Powered by Blogger
Found at Blogskins
Layout by Rachel